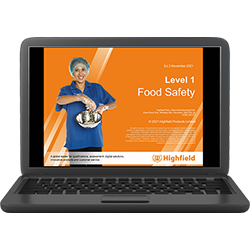 Level 1 Food Safety Training Presentation
Written by Richard Sprenger, one of the world's leading food safety experts
Fully interactive, editable slide presentation
Available to download for both PC and MAC
Comes with the 12-month FREE content update promise
This training presentation, written by one of the world's leading food safety experts, covers the key learning outcomes of level 1 food safety qualifications, so should be used to deliver level 1 training courses.
It is also suitable for delivery to low-risk food handlers, new employees with little food safety knowledge as part of in-house training delivery.
When you choose this presentation, you get:...
Read more
Author

Richard A Sprenger, Christian MR Sprenger