Customer Service
That's why we answer all phone calls within three rings and respond to all emails within one working day.
You'll get through to a real human being at Highfield. No automated telephone holding services for us.
So it's no wonder then, that over 95% of customers are happy with our level of customer service.
In fact, take a look at our stats below.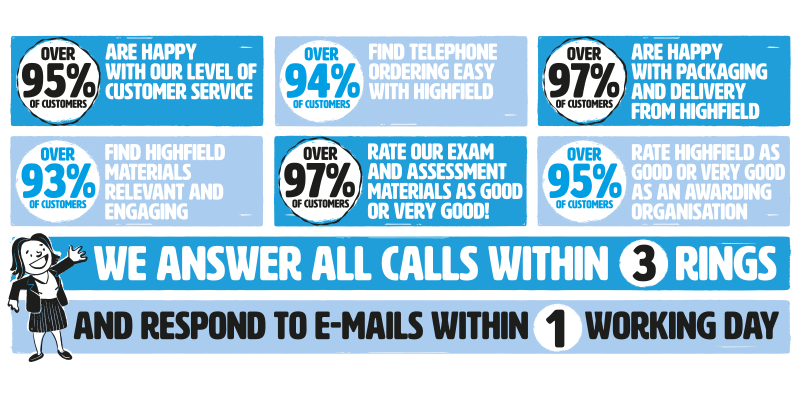 Most businesses who work with Highfield stay with Highfield.
And if you're one of the few who've not spoken to us in a while, now's the time to get back in touch and let us
know how we can help you.
Say hello today and start a conversation with Highfield.
You can call us on 01302 363277, or email info@highfield.co.uk