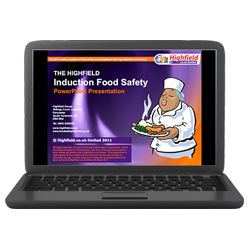 The Highfield Induction Food Safety Training Presentation
Written by Richard Sprenger, one of the world's leading food safety experts
Supports the effective delivery of induction food safety training
Available to download for both PC and MAC
Comes with the 12-month FREE content update Highfield promise
This induction level food safety training presentation, written by food safety expert Richard Sprenger, is the ideal training resource for delivering classroom-based and in-house food safety training.
It is particularly suited to delivering to new starters within a business, as well as for induction/awareness level food safety training.
When you choose this presentation, you get:...
Read more
Author

Richard A Sprenger, Christian MR Sprenger