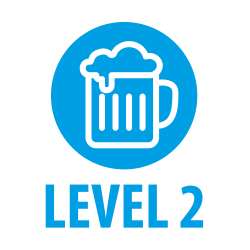 Highfield Level 2 Award In Underage Sales Prevention (RQF) (Retail Pathway)
Obtaining this qualification is a legal requirement for those looking to sell alcohol
Available through traditional exam or our remote Qualify at Home service
Delivery can be supported with market-leading resources
Highly regarding by local authorities
£7.60
excl. VAT
£9.12
inc. VAT
Buy 100
save £48.00
£7.00
excl. VAT
£8.40
inc. VAT
Buy 250
save £300.00
Best Value
£6.50
excl. VAT
£7.80
inc. VAT
Buy 500
save £900.00
Product Details
Qualification Documents
Keep your business legal and compliant with this qualification in underage sales prevention.
There's increasing scrutiny by authorities and the media on the sale of specific items or services to those who are prohibited from purchasing them by age.
The Highfield Level 2 Award In Underage Sales Prevention (RQF) (Retail Pathway) has been written to support workers (or learners preparing for work) in retail or in premises offering age-restricted products or services....
Read more
Assessment method

Multiple-choice examination

Guided learning hours (GLH)

5

Learning aim reference

60335154

Qualification number

603/3515/4

Total qualification time (TQT)

7