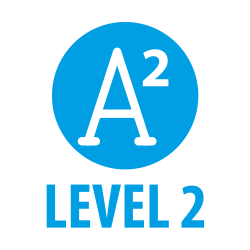 Highfield Functional Skills Qualification in Mathematics at Level 2 (Reformed)
Allows progression to further study
Standalone qualification or part of a larger programme of study
Complimentary access to an online functional skills resource
Practice papers available
£20.00
excl. VAT
£24.00
inc. VAT
Buy 11
save £66.00
Best Value
£17.50
excl. VAT
£21.00
inc. VAT
Buy 25
save £225.00
Product Details
Qualification Documents
This qualification consists of 2 mandatory components. Learners must complete both the Non-Calculator and Calculator written examinations that are set, marked and moderated by Highfield. The assessments will test a learner's representing, analysing and interpreting skills using numbers, geometry and statistics in realistic contexts.
Mathematics examinations are available on-demand in either on-screen or paper-based format.
Complimentary Resources...
Read more
Guided learning hours (GLH)

55

Qualification number

603/4992/X

Total qualification time (TQT)

60