MITIE Case Study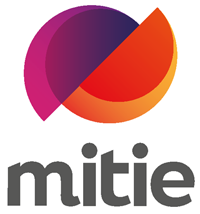 The Background
MITIE is a multi-sector facilities, property and energy management organisation listed on the FTSE 250 and working with a vast number of clients in a wide range of industries.
MITIE became a Highfield Approved Centre in June 2011, primarily looking for an awarding organisation that would be able to offer a comprehensive solution for the delivery of security qualifications and first aid qualifications. This was a venture to bring the delivery of training in-house to the MITIE Total Security Management arm of the company. MITIE was also looking for an awarding organisation which would be flexible in its approach and could provide a cost-effective range of both qualifications and supporting training materials.
In 2012 MITIE also wanted to deliver its own package of physical intervention training to meet the requirements of the Highfield Level 3 Award for Deliverers of Physical Intervention Training in the Private Security Industry. This Highfield qualification would allow MITIE to stop outsourcing training for their trainers of doors supervisors.
The Solution
MITIE has been successfully delivering Security Industry Authority (SIA) licensable qualifications to its door and guarding staff, as well as its CCTV operators, since June 2011, with hundreds of successful learners supported by the materials provided by Highfield. MITIE is also delivering first aid qualifications and other qualifications available, and supporting this delivery with Highfield training materials.
When MITIE approached Highfield with the need to create a physical intervention programme for trainers, Highfield worked with them to support this development. Highfield also provided accompanying training materials, including images for a learner workbook that launched at the end of 2012.
The Results
MITIE is continuing to expand the number of qualifications it is delivering with Highfield, including apprenticeship framework qualifications in providing security services, cleaning and customer service, which will enable MITIE staff to continually develop. Highfield is also now looking to introduce bespoke qualifications for specific roles at MITIE, starting with court officers.
A representative from MITIE stated 'Highfield has set a new standard when it comes to awarding bodies. The online centre management system is fantastic and it allows a lot of admin tasks to be completed in a fraction of the time compared to other awarding bodies.'