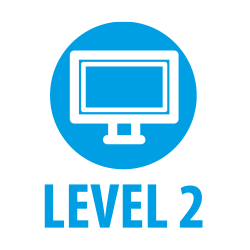 Highfield Level 2 Diploma in IT User Skills (RQF)
A leading qualification for IT skills
Covers different sorts of organisations and working environments
Developed by our IT experts
Delivers vital skills needed by learners and businesses
Product Details
Qualification Documents
Ensure learners have the IT skills that businesses need and value.
IT skills are highly valued by businesses, and yet many find it difficult to recruit individuals with the required knowledge, ability and understanding of IT issues.
The Highfield Level 2 Diploma in IT User Skills (RQF) has been created to give learners those vital skills that all businesses today need and value....
Read more
Assessment method

Portfolio of evidence

Guided learning hours (GLH)

295

Learning aim reference

60363733

Qualification number

603/6373/3

Total qualification time (TQT)

400