Qualify at Home
Our new digital solution for training and qualifying learners...
We pride ourselves on being a digital first organisation. That's why we've introduced a Qualify at Home solution, ideal for learners who may not have time to attend a traditional training course, or simply prefer to learn and be assessed in convenient environment.
Qualify at Home brings together 3 of our core services - e-learning & e-resources, e-assessment and remote invigilation, to provide a complete training solution, allowing learners to achieve their educational goals from the comfort of their own home. A full list of courses currently available can be viewed here.
Its an easy as 1, 2, 3!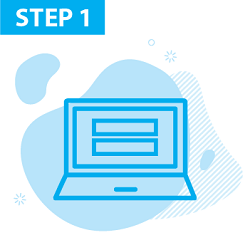 E-learning & resources
Award-winning, instantly available, accessible anywhere
Support your learners to offer the perfect online course or e-resources.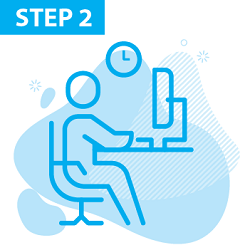 E-assessment
User friendly, secure, and regulated assessment
Enable candidates access to complete mock and final assessments from anywhere.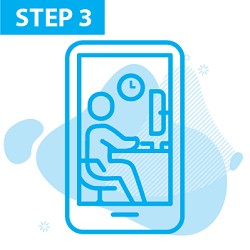 Remote invigilation
Flexible, cost saving, and convenient for the learner
Monitor candidates during e-assessments to ensure they meet exam environment conditions.
Let's look at this 3 step process in more detail and how you can offer your customers and employees our Qualify at Home service.
Step 1 - E-Learning and Resources
Our award-winning online courses are written in line with the learning outcomes of some of our most popular qualifications. They make full use of interactive technology in order to ensure learners are fully prepared for assessment. The content of Highfield Online Training (HOT) courses are written by leading subject matter experts, who have usually also been involved with the development of the associated qualification. For a full list of online courses currently available, simply visit – www.highfieldelearning.com

In addition to e-learning, or as an alternative, you are also able to use our e-resources to prepare a learner to qualify at home. Our e-resources typically include the electronic versions of our subject-specific Highfield-kits and Apprenti-kits. These can be found by visiting here. We can also other learning resources available electronically on request.

Please note that for our security qualifications, only our Security Officer Top Up qualification can be achieved solely via our Qualify at Home package. All other security qualifications will require an element of practical assessment. We can advise accordingly in these instances and would also recommend the use of our e-portfolio platform Vault for security qualifications - https://www.highfieldqualifications.com/e-portfolio.
Step 2 - E-Assessment
Your learners can now sit their exams in the comfort of their own home, through our unique e-assessment platform Highfield Works. This fully browser-based system is quick and easy to set up and provides instant results – along with the issuing of e-certificates. It also obviously eliminates the need for paper exam papers and travel, so is great for the environment.

For full information on Highfield Works, and how it can be used for both Qualify at Home or as a standalone system, simply visit - https://www.highfieldqualifications.com/e-assessment
Step 3 - Remote Invigilation
Even though e-assessment will be used to qualify your learner, it's essential that they take their examination under invigilated conditions. This means one of our highly-trained invigilators will monitor them during the exam to ensure there is zero opportunity for cheating to take place.
Rather than use a video conferencing platform for this (which is open to malpractice), we use ProctorExam to ensure that we have a full 360-degree view of learners throughout their exam. To find out how RI works, simply visit remote invigilation.
Qualify at Home package fees