The Corps of Royal Marines Case Study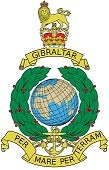 The Corps of Royal Marines is the amphibious light infantry of the Royal Navy. Founded in 1664, it is one of the five fighting branches of the Royal Navy and has participated in every major conflict involving HM Armed Forces since its inception.
In 2018, the Royal Marines sought Highfield Assessment's support in the development of its Synoptic Interview (SI) – a method of End-Point Assessment (EPA) - which was developed to meet the requirements of the HM Forces Serviceperson (Public Services) Apprenticeship Standard.
Specifically, the Royal Marines needed Highfield's apprenticeship expertise to extensively review and build on the work it had already done to ensure the level of the questions, format and language was reflective of the industry standards for similar levels of apprenticeships. Highfield worked with the Royal Marines to improve and enhance its current documentation, developing new formats and processes that met industry and nationally agreed standards for apprenticeships while maintaining the Royal Marine's own design and language within the SI questions and guidance.
It was important that the distinct terminology and processes were reflected throughout the materials produced, so Highfield worked closely with Royal Marines personnel during the entire development schedule to ensure this was achieved.
Highfield also produced guidance to provide commanders and assessors with best practice on how to undertake the SI, complete with points of contact and information on study aids and resit procedures, as well as documentation packages for use by apprentices themselves.
Finally, Highfield developed four scenario-based SI question banks that can be sealed and distributed to Royal Marine units anywhere in the world, and can be used by an assessor whenever and wherever they are required.
In their own words
The Royal Marines engaged with Highfield Assessment as some subject matter expertise and assistance was required to complete the final stages of the development of the Synoptic Interview (SI) part of the End Point Assessment (EPA)for the HM Forces Servicepersons (Public Services) Apprenticeship. Highfield Assessment worked with Royal Marines personnel to complete what was an intricate and detailed venture in the schedule that was proposed. The attention to detail and the professionalism, skill and competence of the Highfield Assessment personnel undertaking the work at the point of delivery with the support of the Main Office was of an extremely high standard and was influential in the Royal Marines being able to deliver the Synoptic Interview part of the EPA in the timescale that was essential.